Our experienced and talented dental team is committed to working with you and your family to create a comfortable, stress-free, and rewarding dental experience every time you visit our practice.
We are pleased to welcome you and your family, and we look forward to working with you.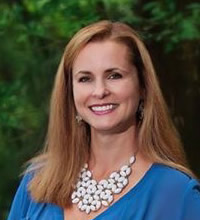 Elizabeth
Dental Hygienist
Elizabeth has played an instrumental role in the life of this practice, having been here from day one! With more than 30 years of experience in dental healthcare, Elizabeth possesses a wide range of dental knowledge, from hygiene, front office management, and chairside assisting to HIPAA compliance and infection control. Elizabeth received her dental hygiene license from the State of Alabama in 1999. Her goal is to ensure our patients receive consistent, personalized, gentle care that is of the highest standard.
Elizabeth is the proud mom of three beautiful, intelligent, and outstanding-in-every-way children: Rachel, Abigail, and Greyson. Outside of her passion for dentistry, she enjoys time with her children and traveling the globe.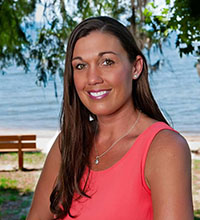 Audrey
Dental Hygienist
Raised in Selma, Audrey is a 1998 graduate of Dallas County High School. After working with children as a dental assistant for seven years, in 2005 Audrey received her dental hygiene license from the State of Alabama. She joined our team in October 2006 and quickly made a big impact on the practice and with our patients. Audrey's top priority as a hygienist is to provide the care, education, and the support our patients need to reach and maintain optimal oral health. She realizes that visiting the dentist can cause anxiety for many people. It is her personal goal to provide an atmosphere of comfort, care, and trust, so everyone can get the help they need, without stress, and leave feeling good about their visit and happier about their smile.
Audrey relocated to the Eastern Shore in 2006, where she lives with her husband Lonny, their son Hayden, and their Beagle named Tag. Audrey loves to be outside and on the water, party planning, and spending as much time with Hayden as possible.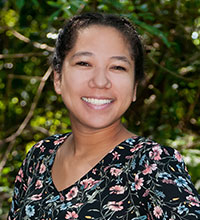 Leah
Dental Assistant
Leah is a graduate of North Pole High School in North Pole, Alaska. She became a certified dental assistant at the University of Alaska Fairbanks Alaska Community College in 2014. Leah helps Dr. Deese and our team with whatever they need to help patients have a positive dental experience. She enjoys getting to meet so many friendly people and working with the BEST team in Fairhope. They always keep a smile on her face!
Other than a five-year stint in Robertsdale, Leah spent her formative years in North Pole. Her fond memories of Baldwin County beckoned and so she recently moved back to the area and plans to make Fairhope her forever home. Leah's hobbies include baking, quilting, and photography.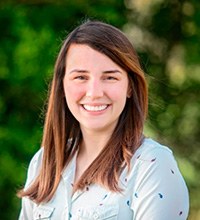 Kalie
Dental Assistant
Originally from Shreveport, Kalie graduated from her dental assisting program in 2015. After moving to Spanish Fort, she joined the Deese Dentistry team, where she assists with patient care and makes sure everything runs smoothly. Her goal is to make sure our patients are happily smiling at the end of a visit, and does everything she can to make it happen.
Outside of work, Kalie enjoys working on renovating her mid-century modern home. She is a houseplant enthusiast and has two dogs and a cat.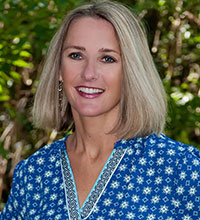 Julie
Scheduling Coordinator
Julie graduated from the dental assisting program at Florida Community College at Jacksonville in 2002. Here at Deese Dentistry, she works with patients to schedule their appointments and assist with insurance. Greeting patients from the front desk, making them feel comfortable, and creating a family-focused atmosphere are all highlights of Julie's job.
Julie and her husband Brian have been married for 16 years. They have two children, a daughter and a son, as well as a dog named Spanky and a cat named Kacy. Julie enjoys spending her free time with her family, outdoors, reading, and participating in church and school activities.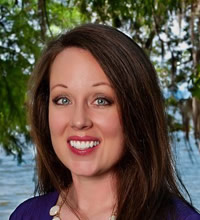 Cindy
Hygienist
Cindy first joined the Deese Dentistry team as a dental assistant, working with Dr. Deese for 5 years before going back to school to become a dental hygienist. We were so happy to welcome her back in July of 2022 after she received her AS in Dental Hygiene from Pensacola State College.
Born and raised in Wisconsin, Cindy graduated from Northern Michigan University in 2003 with a BS in Public Relations and went on to get certified from Northshore Dental Assisting Academy in Seattle, WA in 2011. Shortly thereafter, she and her husband relocated to the Eastern Shore.
She loves educating patients on the importance of oral health and prevention and is especially skilled at easing concerns of anxious patients through her calm and caring demeanor and professional proficiency. In her free time she enjoys camping, traveling, reading and most of all, spending time with family & friends. She, her husband and daughter reside in Daphne.